Concert Agency
M O D R A N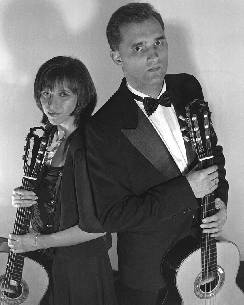 Franciszek Wieczorek
Katarina Wieczorek
ul. Mikolowska 279
43-187 Orzesze, Poland
tel./fax: + 48 32 2210080
tel. mob. + 48 601 819270
Skype: modranmodran
GG:
2433559
e-mail: modran@wb.pl
Concert Agency MODRAN was founded in 1992 by Katarina and Franciszek Wieczorek (wife and her husband). From the start of its existence the aim of this musical company was to spread the art of guitar in the Upper Silesian region. In the first concerts organized by MODRAN Vladislav Bláha performed. In 1993 the company was the organizer of Polish Classical Guitar Composition Concourse. A year later the first musics were published under the title "Polish Contemporary Guitar Music". From 1997 on, the administrative office of the International Guitar Festival in Zory moved from the Local Cultural Center to the appartment of Katarina and Franciszek. Doing so, they take the whole responsibility for the organization of the Festival since 1989. And these were the beginnings. What about now?